McCormick Road Houses renovations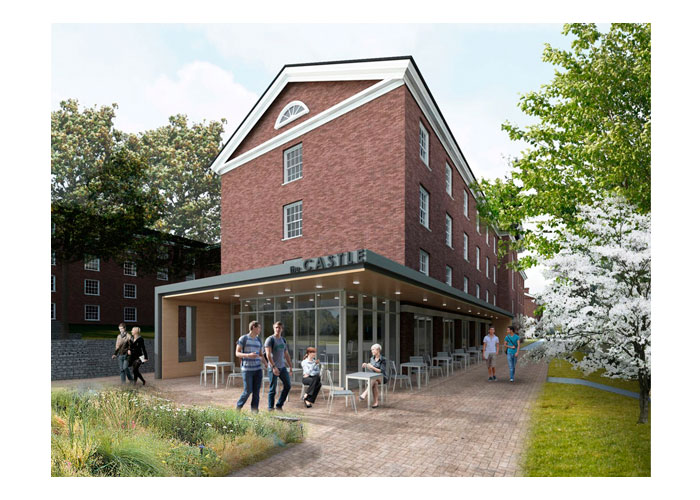 The McCormick Road Houses renovations will be a multi-phase project beginning May 23, 2016 and finishing in May 2020. The project consists of six, 4-story residence hall buildings, including four at approximately 60,000 square feet, two at 30,000 square feet, and a 9-10 acre site with sidewalks, ramps and stairs connecting the buildings. The renovation of the 1950's residence halls will include the replacement of mechanical, plumbing, and electrical systems and the renovation of The Castle dining facility.
The renovations will take place in four phases. The utility phase will consist of the installation of underground utilities down Bonnycastle and Hancock Drive. This phase began May 23, 2016 and was completed in August. The renovation of the buildings will begin in May 2017. Each building renovation phase will be 14 months. Phase One of the building renovations consists of Kent, Dabney, and Bonnycastle Houses, and The Castle dining facility. Phase Two consists of the renovation of Emmet, Page, Humphreys, and Echols Houses. The final phase of renovations will include Hancock, Metcalf, and Lefevre Houses and will be completed by the summer of 2020.
Resources
Construction Project Status Report 6
Contact information
Construction company information