Message from the Chief Facilities Officer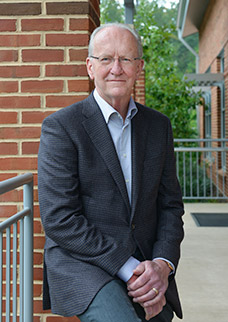 Facilities Management strives to provide outstanding support for the students, faculty, staff, patients and visitors to the University of Virginia.
As a service organization, we are responsible for the planning, construction, renovation, maintenance and repair of the University's buildings and facilities; and the provision of utilities, grounds care, custodial, trash collection, recycling and other services.
We have two primary goals: to be your choice for all your facilities management needs, and to be the very best and most effective provider of those services.
This website provides information on the many services offered by Facilities Management.
Recent accomplishments by the men and women of the department are noted in our 2021-2022 Annual Report.
Please let us know how we can help make your job easier and your work environment better. I welcome your calls and comments at (434) 982-5834 or des5j@virginia.edu.
Donald E. Sundgren
Associate Vice President and Chief Facilities Officer
UVA Facilities Management