Fleet Team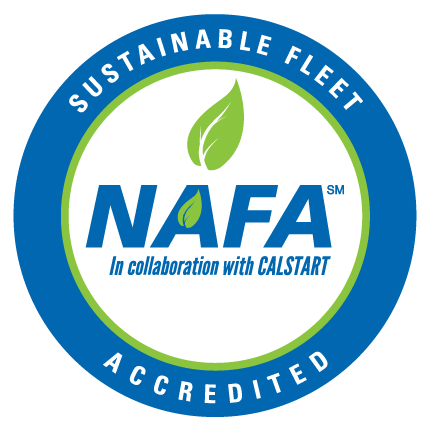 The Facilities Management Fleet Team administers the assignment, safe utilization, maintenance, repair, and replacement of fleet vehicles and equipment.
FM Fleet Team offers an array of safe, sustainable, and reliable mobility options. We supply over 250 vehicles, and over 80 pieces of equipment empowering staff to perform their essential services.
Our mission is to support Facilities Management staff by providing a high value fleet of safe and efficient vehicles, enabling the staff to effectually perform their duties.
The Facilities Management Fleet is accredited by the National Association of Fleet Administrators (NAFA) and Calstart as a Sustainable Fleet.
Facilities Management On-demand Shuttle Service
The FM Shuttle Service is available for FM business use only 8 a.m.-3 p.m. Monday-Friday. Employees are asked to schedule rides in advance by calling (434) 987-5012.
FM Motor Pool Vehicles
FM Business use only
Please contact Mike Duffy with any questions. Thank you.
Keys to the vehicles can be picked up from the FM Customer Support Center in Lower Leake. Please return vehicle to the Lower Leake parking lot when finished. Lock the vehicle and return the keys to the Customer Support Center staff.
Scheduling via Outlook Calendar:
#981: 2020 Chrysler Pacifica Hybrid, seats 6 passengers and 1 driver. Outlook name: FM-Vehicle 981.
#898: 2018 Chrysler Pacifica Hybrid, seats 6 passengers and 1 driver. Outlook name: FM-Vehicle #898.
#1017: 2022 Ford Escape Hybrid, seats 4 passengers and 1 driver. Outlook name: FM-Vehicle #1017.
#886: 2018 Nissan Leaf S sedan*, seats 4 passengers and 1 driver, electric vehicle. Outlook name: FM-Vehicle #886.


*Driver training required to use this unit; contact Fleet office for details.
Always remove keys and lock vehicles when unattended.
Amenities Onsite
Gasoline fueling station
Level 2 electric vehicle charger station
Level 1 electric vehicle charger locations
Fleet Resources
Fleet Forms
Contact us
Fleet Office location:
0231 Stores Warehouse Building
Charlottesville VA 22904
Across from Skipwith Hall, adjacent to the Recycling Office
Have questions or need additional information? Feel free to contact one of the staff members listed below.
Fleet Team email: fm-fleet@virginia.edu