Project & Construction Management Services
Capital Construction & Renovations (CC&R) provides a full suite of project management and construction management services. From project initiation through design and construction, our dedicated staff deliver projects across Grounds. Projects range from very large capital projects — such as the recently completed University Hospital Expansion Project — to small office renovations. Our customers include virtually every function at the University.
The CC&R Project & Construction Management Services group is divided into three divisions: UVA Health, Construction, Academic Construction, and Renewal & Renovation.
The UVA Health Construction division leads capital and non-capital projects across the Medical Center, the School of Medicine, the School of Nursing, and related functions. This team also includes a group focused on utilities infrastructure projects across Grounds.
The Academic Construction division manages the major capital project portfolio across the rest of Grounds, including the College at Wise. It also includes an historic preservation team charged with caring for the University's rich historic fabric.
Renewal & Renovation division leads projects focused on smaller renovations, as well as maintenance renewal projects.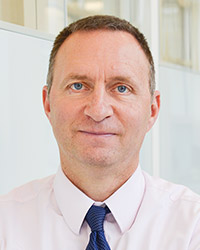 Mark Stanis
Director Capital Construction & Renovations
mss5s@virginia.edu
Office: (434) 982-2827