Programs & Informatics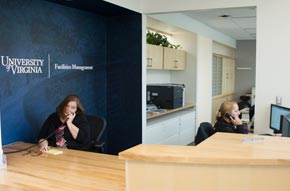 The Programs & Informatics department at Facilities Management plays a major role in meeting customer needs and providing an exceptional physical environment. This only happens in collaboration with people in many other departments. They may allocate budgets, account for costs, provide information systems, procure materials, manage risks, plan for emergencies, or deliver many other services to the institutional community.
Programs & Informatics supports the needs of the University through a variety of services that are constantly shaping to create the greatest value for customers and for the University. Services that are provided include:
Customer service
Customer relations management
Classroom improvement program management
Maintenance program management
Preventative maintenance – contact Rachel Harbin, program manager, at fm-preventive-maint@virginia.edu or (434) 243-1847
Facility condition assessment
Materials receiving
Facilities Management fleet management
The Customer Support Center is the first point of contact for many customers. The customer relations managers proactively meet with customers to continuously improve working relationships, while paying special attention to changing customer needs and priorities.
Customer service
Academic facilities and grounds
Phone: (434) 924-1777
Fax: (434) 924-0831
Request service »
Health System facilities and grounds
Phone: (434) 924-2267
Fax: (434) 924-5342
Request service »

Stanley Speed
Customer Service Manager
Phone: (434) 982-4626
Email:
sss4z@virginia.edu

Deneen Morris
Senior Facilities Services Coordinator
Email:
dlm4n@virginia.edu
James Plakal
Senior Customer Service Representative
Email:
jdp6n@virginia.edu
Violet Snipes-Azzi
Senior Customer Service Representative
Email:
vps4n@virginia.edu

Alexis Brown
Facilities Services Representative
Email:
qkc2sy@virginia.edu

Ashley Grooms
Senior Customer Service Representative
Email:
ang2n@virginia.edu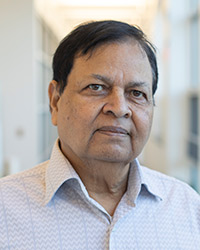 Basharat Zahedi
Facilities Services Representative
Email:
bkz3e@virginia.edu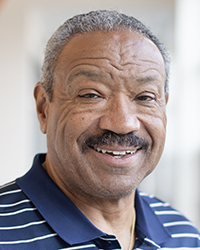 Estee Williams
Facilities Services Representative
Email:
eap7uz@virginia.edu
Management

Mark Webb
Programs & Informatics Director
Phone: (434) 982-5814
Email:
dmw3e@virginia.edu
Customer relations

Dennis Bianchetto
Customer Relations Manager
Phone: (434) 243-1092
Email:
dmb4u@virginia.edu
Architect for the University, Athletics, Business Operations, Compliance & Enterprise Risk Management, Curry School of Education, Emergency Preparedness, Intramural-Recreational Sports, Newcomb Hall, Police Department, School of Continuing and Professional Studies, School of Engineering and Applied Science, Shelburne Hall, Stone Hall, Student Affairs, University Libraries

Reggie Steppe
Customer Relations Manager
Phone: (434) 243-2442
Cell: (434) 953-0683
Email:
rs9x@virginia.edu
Academic Affairs, Architecture School, College and Graduate School of Arts & Sciences, Frank Batten School of Leadership and Public Policy, Budget Office, University Advancement, Diversity & Equity, Finance, Human Resources, Information Technology Services, McIntire School, Organizational Excellence, President's Office, Procurement and Supplier Diversity Services, Executive Vice President and Chief Operating Officer, Executive Vice President and Provost Office, Office of the Vice President for Research, Public Service, Treasury Management, University Relations