Recycling services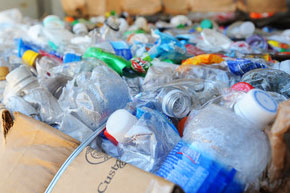 Facilities Management's Recycling division (UVA Recycling) provides regular collection of recyclable materials including:
Aluminum and other metals
Cardboard
Electronics (at specific locations)
Glass, all colors
Plastics #1-7 (except Styrofoam)
White and mixed office paper
Recycling bin requests
For special events:
UVA' Office for Sustainability and Recycling Department partner to provide resources, guidance and support for setting up events to be "zero waste" — including how to comply with UVA's prohibition of certain single-use plastics, as well as how to provide composting and recycling options for your guests, and other sustainable practices. More information about Zero Waste Events.
Recycling in residence halls:
Each room will be issued a stackable two-bin recycling unit with a blue and green bin. The blue bin is for mixed paper, and green bin is for plastics, metals and glass.
Office recycling:
Staff and faculty have several options for recycling, including desk-side bins, centralized receptacles and pick-up by UVA Recycling staff. To request bins or schedule a pick-up of large items, contact UVA Recycling at (434) 982-5050.
UVA Health employees:
For non-highly sensitive materials, Health System employees can request bins from UVA Recycling. The recycling staff will work with the Health building occupants and fire officials to determine the best locations and prevent possible fire code and egress issues. Confidential materials are collected in secure consoles (cabinets) or other containers which are locked. Plastics, metals and glass recycling bins are provided as needed.
Disposal guide for PHI and recycling.
Be a part of achieving our goals
We have ambitious waste goals to minimize UVA's waste footprint by 2030. Every member of the University community is needed to achieve these reductions. Please join us in this effort every day and for special opportunities, Zero Waste Events, Hoos Reuse, and America Recycles Day.

Waste generated and goals 2010-2021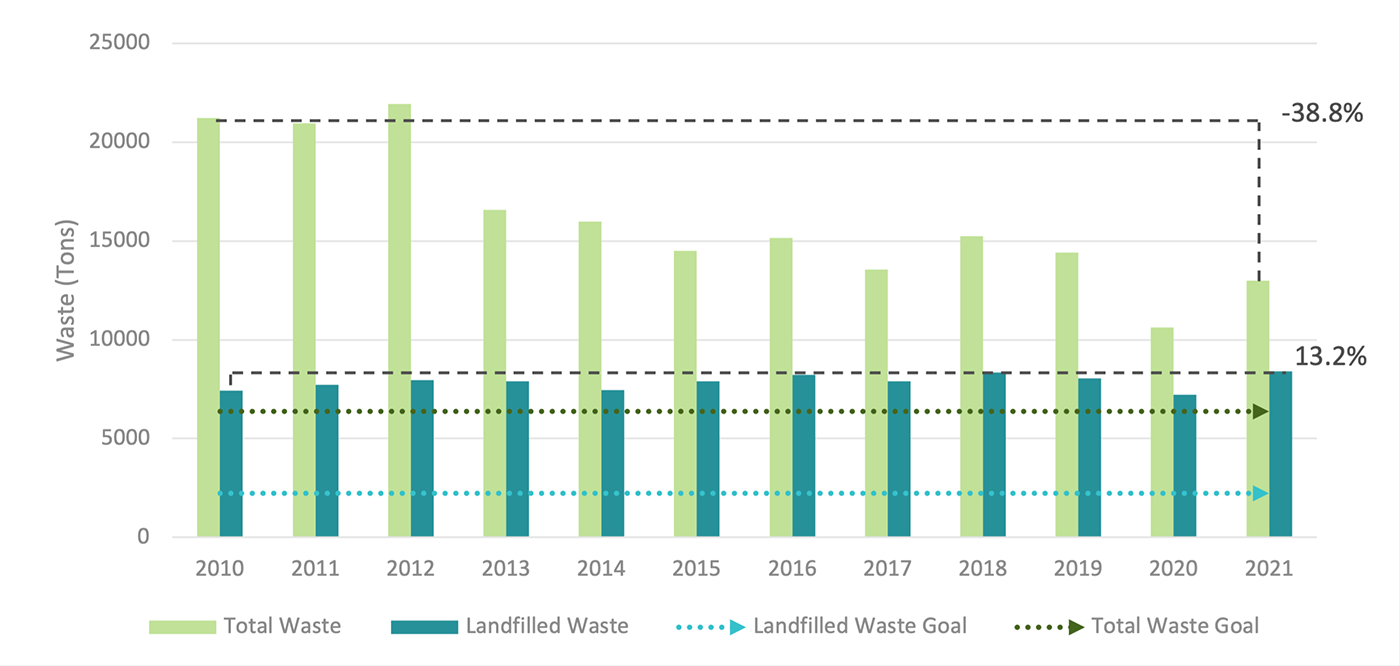 Contact information
Email: recycling@virginia.edu
Phone: (434) 982-5050