Resident services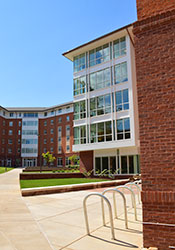 Housekeeping and maintenance services in housing & residence life facilities are provided by Facilities Management. Routine cleaning of public areas are provided in such areas as:
Hallways
Stairwells
Common bathrooms
Lounges
Housekeeping staff will replenish consumable items — toilet tissue and light bulbs — in the public areas.
Students may check-out cleaning equipment (mop, vacuum cleaner, bucket, broom) through the resident staff. Students will need to provide a student I.D.
For more information, visit the UVA Housing & Resident Life website.
To request maintenance or housekeeping, please use the online housing service request form.