Staff News August 2021
August 26, 2021
New Hires, Transfers & Promotions
Best Wishes to FM Retirees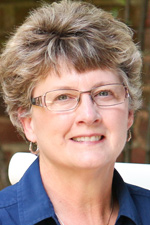 Joyce Chewning of Programs & Informatics retired July 30 after almost 46 years of service, making her one of Facilities Management's longest serving employees. Joyce initially retired from her full-time position in 2010 but returned to the department as a part-time temporary worker for the past 11 years. She worked on several different teams over the years, becoming one of those employees who "knew everything" and was a go-to person for tackling hard to answer questions. She has always been known for her friendship, kindness and giving nature and setting the bar high for customer service. Over the years, she has received numerous employee recognition rewards including a 2001 Outstanding Employee award and a 2008 Heart and Soul Award. Joyce was instrumental in coordinating and encouraging Facilities Management's volunteer efforts with the annual Commonwealth of Virginia Campaign and the Day of Caring, as well as helping with and ensuring our retirees received invites to the department's annual social gatherings.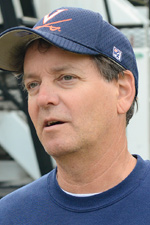 Mike Henrietta of Landscape Services retired in August after 20 years of service. Mike first joined the University in the late 1990s as a temporary employee and started full-time in 2001. A few years later, he transitioned into his role as a plant healthcare specialist — a new position created for him to focus on pest management. Mike has led the department's unique approach to pest management which involves the use of predatory insects to control pest populations. In his retirement he will focus on his business Ivy Horticultural Services that he has run since 1984.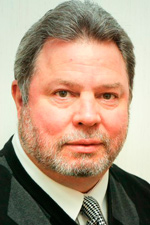 Mark Roach of Utilities retired in August after almost 14 years of service. Mark first joined the department as a manager in 2007 and was later promoted to associate director. He has been a key player in implementing plans to reduce energy use, water consumption and storm water runoff throughout Grounds. In addition, he has been recognized for his efforts to ensure his staff members are safe while working inside the many underground tunnels that connect buildings to heat and water. Mark served as a U.S. Marine Corps Sgt. and CH 46 Helicopter Mechanic and Crew Chief and a member of the Veterans of Foreign Wars and American Legion. He has also volunteered as a fireman and EMT for 20 years.
Submit a staff news item for the next issue of the On Grounds staff news.