Skipwith Hall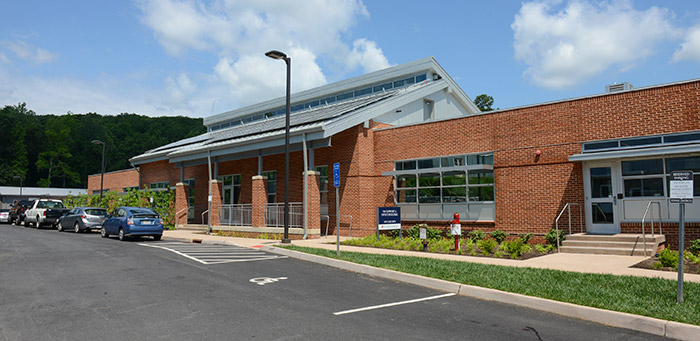 The new two-story, 14,353 square foot Skipwith Hall is located west of the existing Leake Building and accommodates primarily open office areas, as well as several enclosed offices for a variety of Facilities Management staff. The building also accommodates four conference rooms and two small kitchenettes.
The building design provides maximum flexibility and use of natural light with highly efficient, sustainable features including green roofs, photovoltaic panels, LED lighting, highly efficient mechanical systems and glazing, as well permeable paving systems at adjacent driveway and patios.
The old Facilities Management West Garage buildings, which was located at the future building site was demolished. The new building allowed for the removal of the "FM Annex" Modular Unit, providing additional parking spaces. The project was completed in January 2016.
Resources
Contact information