Newcomb Road Chiller Plant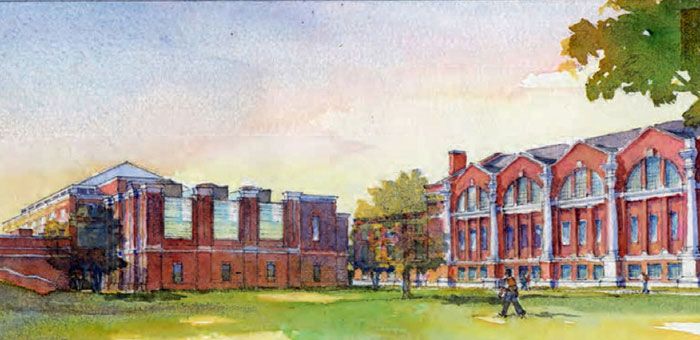 This project involved the construction of a new chiller plant to replace the old chillers and auxiliary equipment that reside in and serve the various buildings along Newcomb Road. The old chillers and cooling towers were looped together, essentially forming a distribution system. The new plant removed this equipment from the existing buildings and provides a new system within a new plant of approximately 6,000 gross square feet. The current equipment is at the end of its lifecycle and the plant is near its maximum capacity.
The project examined several alternative cooling options including combined heat and power, geothermal and heat recovery chillers. Detailed investigation demonstrated that none of these technologies were compatible with the restrictions of this site and existing distribution systems. However, with high efficiency chillers and a centralized plant, the new plant provides significant efficiency improvements over the old plant. Work on the project was completed in May 2016.
Resources
Contact information
Michael Vanderweide, project manager
(434) 982-0370
mjv6a@virginia.edu