Facilities Planning & Construction
Our goal is to set the standard for excellence in higher education and healthcare project delivery.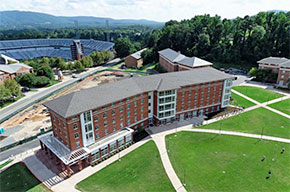 Facilities Planning & Construction (FP&C) is responsible for the execution of the University's Capital Project Program. FP&C provides management of all design and engineering services, construction services, and procurement for all construction contracts and design/engineering professional services contracts for the University community.
FP&C is comprised of three production divisions:
Academic division
Health System division
Engineering & Design
Each division is supported by FP&C's Contract Administration and Construction Services divisions, and works in close coordination and cooperation with the Office of the University Building Official, the Office of the Architect for the University, and Facilities Management.
To learn more, visit the Facilities Planning & Construction website

Contact information

Annette Cyphers, P.E.
Director
Phone: (434) 243-1132
Email: amo2b@virginia.edu