Students honor staff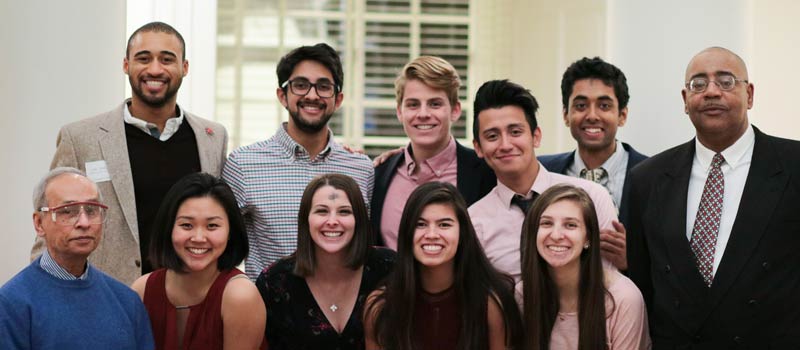 Housing Custodial employees honored at a student dinner in the Rotunda
Two Facilities Management employees were the guests of honor at a student-organized dinner at the Rotunda on February 14.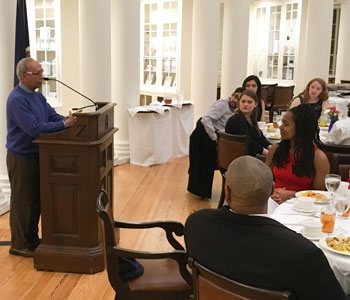 Custodial Services Worker Michael Minor and Custodial Services Worker 1 Joseph Ribero joined the resident staff and first-year residents of the Page-Emmet dorms during their Dome Room Dinner. This tradition was started years ago as a way for each first-year residence hall to gather together for a special meal in the University's iconic building.
The Page-Emmet resident staff helped organize the dinner with the theme, "Pal-entine's Day," a play on Valentine's Day but with a focus on celebrating friendship. The dorms' resident staff invited the two Housing Custodial employees to express their appreciation for all they do. "Mike and Joseph are a dear part of our dorm family," said Luke Williams, one of the resident staff.
"Your smiles, your simple hellos, your optimism and your gratitude make my job easy," Michael Minor told the group of students during the dinner. "In fact, it makes it feel less like a job and more like home."
---
Jane Centofante
Communications senior generalist
UVA Facilities Management
(434) 982-5846
janecentofante@virginia.edu